Pat Regan
Bio
Originally from Mississippi, artist Pat McGehee Regan started her career teaching art at Escambia High School in 1963 where she met her future husband Bob Regan. Bob became a Naval Officer and they traveled throughout the Orient, Southeast Asia, Europe, North Africa and South America. They have two daughters who also chose the arts as a career. Pat graduated from the University of Southern Mississippi with a Bachelors degree in Art and attended Pratt Institute in Venice, Italy for graduate study.
In addition to being a prolific artist, Pat has also shared her talents and insights through teaching. She served as Artist-in-Residence for the Escambia County High Schools and taught a Humanities course for Pensacola Junior College which took students to Rome, Florence and Venice. Her most unique experiences were producing a 13 part television show for WSRE "Painting with Pat Regan" and sharing her expertise with artists in Amman, Jordan.
Artist Statement
Looking back at a lifetime of painting makes me realize that I have come full circle. The non-objective and figurative art I created in college still resonate in my work.
In the last five years my paintings have become more about content. I am passionate about the environment and several of the works in this exhibition speak to my concerns. I continue to evolve by experimenting with unusual methods and materials to express my vision.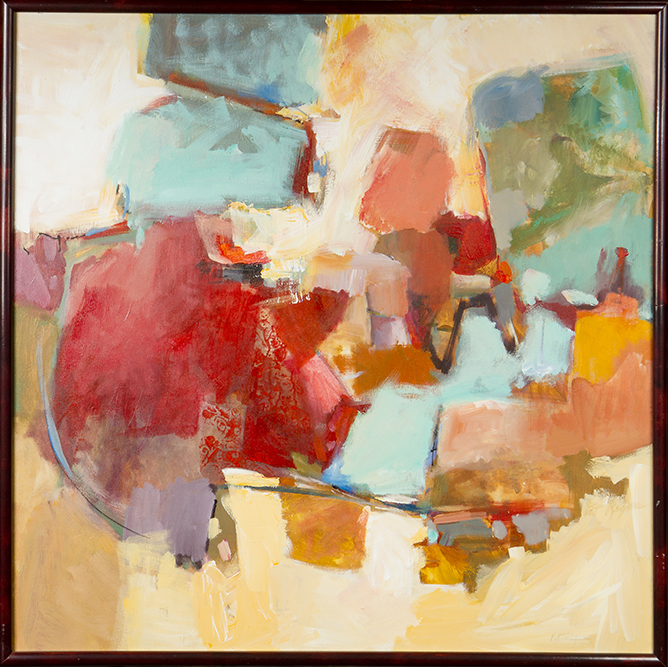 Awards
Ars Longa Vita Brevis Award, Northwest Florida Arts Council
Best of Show, Kendall Jackson Gold Award
Directors Choice Award and Best of Show, Pensacola Museum of Art Members Shows
Corporate Award, CLWAC New York, NY.
American Artist Award, Florida Watercolor Society
Excellence in Teaching Awards from Pensacola Junior College Secondary Education Department.
Shows
Broome Street Gallery
The National Arts Club,
Salmagundi Club
Pratt Institute in New York
Price-Campbell Gallery
Annette Howell Turner Center for the Arts, Valdosta, Georgia
Pensacola State College Pensacola, Florida
Space 301 Art off Center in Mobile, Alabama
Private and Public Collections
EUROPE
King Juan Carlos 1 and Queen Sofía of Spain
Cristobal Colon, Duke of Veragua of Madrid, Spain
Duke of Varagua of Madrid, Spain
Museo Naval, Madrid, Spain
The American Legation, Tangier, Morocco
UNITED STATES
Elliot Museum, Florida
Meridian Museum of Art, Mississippi
Pensacola Museum of Art, Florida
Cinco Banderas Collection, Florida
Pensacola State College, Florida
Publications
Best of Watercolor
Best of Watercolor II
Inspirations
Strokes of Genius
Self-published books:
Watercolor a Painting Study Guide
Expressive Figures
Pat Regan an Artist's Journey